Introducing Collaborator Roles for Better Access Control
Anthony Penner on Apr 19 2022
It's official! Collaborator roles are here. You can now choose between 2 access levels for your collaborators:
Collaborator
and
Editor
. Basin will display a badge with your role corresponding to each of the forms you've been granted access to.
Collaborator
is the default role. This role allows the user to manage the forms submissions but does not allow them to manage the project or form settings.
Editors
will have full access to managing the associated project (allowed domains and mail templates), managing the form's submissions, and all of the form's settings.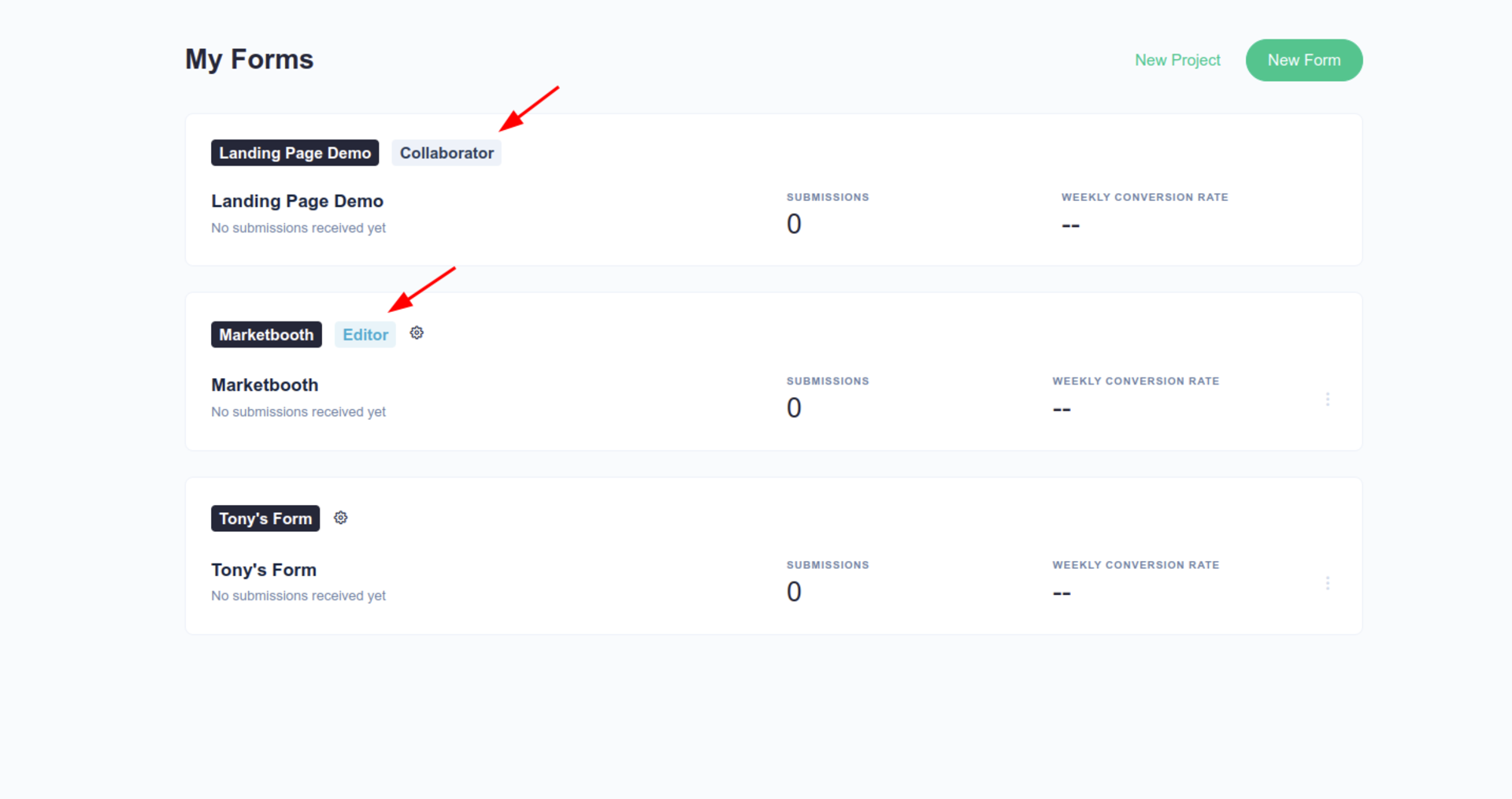 On the "Access" page forms are now grouped by the access level assigned to each form. Access is managed on a per form basis.
When you click the "change role" link, you will be taken to the edit page for that user and form.
Please contact support with any feedback related to this feature, or any other features you have in mind. There are no additional roles on the roadmap at this time but the foundation has been laid to quickly add new roles in the future when we see fit.